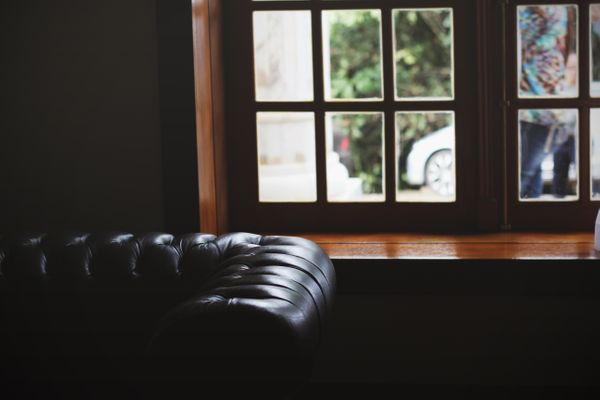 Health and Wellness Life Coach
Do you want something different in your life but you aren't sure what that something is? Are you looking for someone that will give you feedback to help you uncover strategies and tools for growth? Do you struggle with emotional issues that get in the way of your enjoyment of life? Do you get frustrated with diets and need some clarity and direction? Are you self-sabotaging? Do you want to move past your fear and self-limiting beliefs? Do you want to carve out space to focus on you and your health?
If your answer to any of the above is "yes", you might be a great candidate for a Health and Wellness Life Coach. Life Coaches help people who are searching for personal, long-lasting overall wellness to lead a more balanced & vital life. A small investment in a Life Coach can mean huge savings on healthcare and mental health costs in the future. A Life Coach can give you the best chance of living a more fulfilled life through professional advice and assistance from a supportive, encouraging environment.
Stacie's Life Coaching approach is motivational, inspiring, positive, exciting and action driven. She will help you take inventory of your current situation, identify where you want to be, and guide you through the process of bridging the gap. By raising awareness and encouraging you to take responsibility for your life, Stacie will help you go further than you ever thought possible.
Stacie has over 25 years of clinical experience as a psychotherapist. She has the necessary skills and tools that can be used when longstanding and resistant patterns interfere with progress. Stacie offers various strategies for blocks and peak-performance enhancement, mindfulness, meditation techniques, solution-focused strategies, and cognitive and behavior techniques, combined with coaching strategies to help "stuck" clients move forward.
While it must be understood that coaching is not therapy, Stacie's extensive experiences have provided her exposure to all of life's ups and downs, challenges and joys. Her unique understanding of the human condition places her in a perfect position to serve as your life coach. She will help you discover what is most important to you. Stacie will guide you through a process of discovery, during which she will assist you in designing a plan to achieve those precious goals. She will work with you to eliminate any obstacles that stand in your way. She will be your partner in success and will be there with you to share in your celebration.
As your Life Coach, Stacie will help with any and all of the following challenges:
Life Balance—achieve a personal balance between work, play, family, spirituality and whatever demands may be placed on you

Relationships—advice on relationship growth whether you are looking for a relationship or already involved

Parenting—help with what may be the hardest job of all

Career—achieve success by taking charge

Time Management—get more out of life by prioritizing

Diet—what you eat might be the most important piece of your health puzzle

Self-Care—take care of yourself so you can manage your life

Family—learn to be closer to those who are most important
Most Life Coaching is conducted in person, by telephone or through video conferencing, usually through a series of 30-45 minute conversations conducted over successive weeks. Many clients prefer to speak over the telephone, which makes the process convenient for both coach and client. Further, it offers a great deal of flexibility for people with a busy lifestyle. Coaching using the telephone offers other obvious advantages:
Can be conducted wherever coach and client happen to be - anywhere in the world

No traveling time or related costs

Sessions can be arranged with minimum prior notice
If you think Life Coaching would help you, give Stacie a call.
Ketogenic and Low-Carb Lifestyle Coaching
In addition to the services Stacie offers as a Life Coach, she also offers a more specific type of coaching; that is, as a "Keto Coach". Stacie agrees with the many well-respected physicians, who now believe that the food we eat is the most critical determinant of our overall physical and mental health. As we have learned over the course of the last decade or so, most of the nutritional information we have been given over the past 30-40 years has been dangerously wrong. Decades of low–fat/high-carb diets have left most of us sick, obese and battling with chronic disease. The Ketogenic Diet, which really must be thought of as a new way of eating, has been shown to reverse many chronic diseases and provide an overall improved quality of life compared to the Standard American Diet.
Ketogenic and Low Carb Coaching is designed to help you adapt to the Ketogenic Diet and take back control of your health and wellness. Stacie's primary goals in this realm of Life Coaching are:
Educate you on keto and low carb diets

Help you avoid the pitfalls caused by misinformation

Develop your personalized plan, allowing you to meet your personalized goals
Stacie's clients are individuals who seek to improve their lives by optimizing their health. Together you and Stacie will start off with an overall assessment of your ideal health scenario and set up a plan to get you where you want to be. Your goals will be your personal goals. Stacie will work with you to develop a plan to meet your health and wellness objectives. Stacie's expertise will allow you to create a workable plan with reasonable expectations and attainable targets. She have traveled the ketogenic path; she knows the stumbling blocks and is aware of the misinformation that cause many to fail. Together you will avoid the pitfalls; she will be there with you step by step, day after day. As your personalized Ketogenic Coach, Stacie will listen to your needs and desires and assist you to develop the best path towards your weight loss, health or fitness goals. Then the two of you will walk that path together.
If you have already begun a ketogenic or other low-carb diet, you might be struggling with some of the problems that confront many people new to this way of eating. The ketogenic diet is not an "easy fix"; it requires dedication and effort. If you need some help along your journey, Stacie can help.
If you're interested in trying something different, call Stacie for a free telephone consultation.
Session Preparation Forms